Cambridge Plumbing & Heating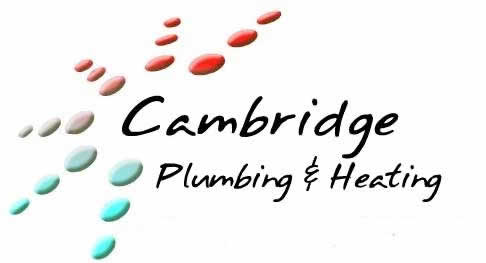 Your local Cambridge Plumber
Cambridge Plumbing and Heating strive to be competitive for your plumbing and heating requirements, with a personal touch!
Do you have a faulty boiler / boiler breakdown?
Is you boiler due a service?
Do you require a Gas Safety report / Landlords report?
Do you have an old inefficient boiler?
We can help with all of the above, and lots more too!

Services Available:
Boiler servicing

Keeping your boiler in tiptop condition can help with your efficiency, we checking its working correctly and safely. Spotting potential problems early helping to avoid costly repairs. If you are a Landlord your properties require a Landlords report / Gas safety report annually these are included in the cost of servicing.

Central heating systems, repairs & maintenance

From fitting extra radiators to replacing them, thermostatic radiator valves that independently control the temperature of each room increasing your efficiency, solving noisy circulation pumps, repair weeping / leaking pipes that have a slight, but frustrating leak, upgrading controls and much more.

If you look after your central heating system, it'll look after you. Servicing is the first port of call.

Boiler installation / replacement

Complete new central heating system, replacement boiler or conversion we only install 'A' rated boilers 'high efficiency' from the leading manufactures , to suit your requirements. Replacing a 'G' rated boiler with an 'A' rated boiler will significantly reduce you gas consumption saving you £££. Spring / summertime is the time of year we recommend to replace your boiler as your usage and need for heating and hot water is lower.

Power flushing

Are some radiators cold at the bottom? Some slow to heat? Any odd / strange noises from boiler / heating system? Heating systems can become very inefficient as the build up of sludge / corrosion deposits in the system put extra stresses on pumps, motorised valves etc. Blocking pipe work and radiators.

You may require a full system power flush.

Benefits of power flushing:

Keeps efficiency as high as possible reducing fuel bills.
Extends life of boiler, circulation pump, valves etc.
Radiators will heat fully and faster.

We only use Kamco Clearflow CF90 with a Magnetic Power Flushing Filter for optimum cleaning results.

Cooker / Hob installation

Free standing or integral cookers and hob installation installed to your requirements.

General plumbing

Whether it's a slight dripping leak or a burst pipe, blocked sink or any other plumbing problems, Cambridge Plumbing & Heating can help. We'll be with you as soon as possible, rectifying your problems.